RATE FOR TRANSFER BETWEEN

BANGKOK

–

HUAHIN
Economy Sedan
Toyota Altis / Vios
Maximum 2 Passengers
(3 Luggages)
---
1,700 Bahtper one way trip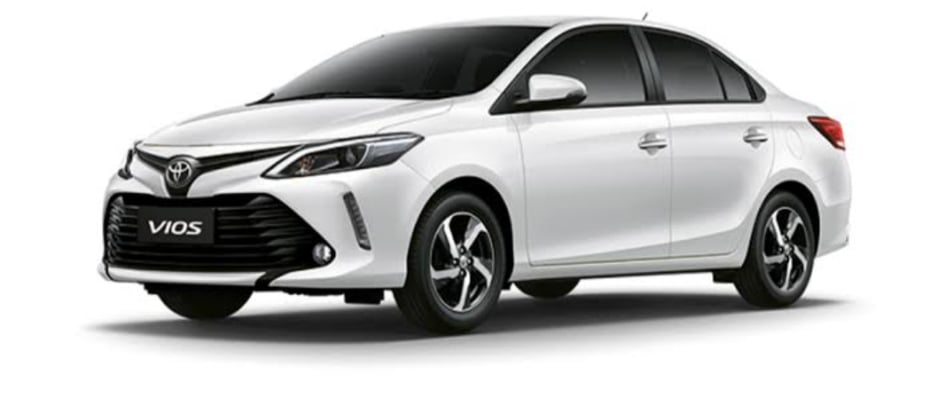 Luxury Sedan
Toyota Camry
Maximum 3 Passengers
(1-3 Luggages)
---
1,800 Bahtper one way trip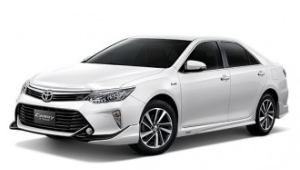 Family Car
Toyota Innova
Maximum 4 Passengers
(2-4 Luggages)
Or 2 Passengers
(2-4 Luggages / 2 Golfbage)
---
2,000 Bahtper one way trip

SUV Car
Toyota Fortuner
Maximum 4 Passengers
(2-4 Luggages)
Or 2 Passengers
(2-4 Luggages / 2 Golfbage)
---
2,200 Bahtper one way trip

VAN
Toyota Commuter
Maximum 9 Passengers
(9 Luggages)
Or 5 Passengers
(5 Luggages / 4 Golfbage)
---
2,800 Bahtper one way trip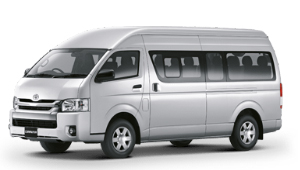 Why travel with us?
24/7 CUSTOMER SERVICE
We are available 24/7 for transportation between Bangkok Airport and Hua Hin or other destinations using high quality comfortable vehicles
We offer top service at very competitive and inclusive prices.
Easy online booking, no advance payment required.
Reliable and safe.
Over 10 years' service with many happy and satisfied customers
Urgent reservation because our system must be makes a reservation at least 24 hour in advance So if your trip is faster or in urgent Please contact us.
Free upgrade. We may upgrade to a larger car. Without any expense.
Taxi Rate
Check the price according to your route.
RESERVATION TEAM BUSINESS HOURS:
Booking operator working hours 07:00-20:00 (GMT+7, Bangkok Time)
Always open on Public Holidays
All booking requests made during booking operator working hours will be processed on the same day
All booking requests made out of booking operator working hours will be processed next day in the morning
One day Tour
Welcome to the travel experience in Hua Hin, Cha-am, Pranburi and other interesting places. Please choose the location that interests you or contact us for other interesting places.
One Day Tours




Rate Price

CAMRY

(Price THB)

INOVA

(Price THB)

FORTUNER

(Price THB)

VAN

(Price THB)

Bangkok Day Tour
3,500
3,600
3,800
4,500
National Park One Day Tour
3,000
3,300
3,500
4,000
Huahin to Chaum day tour with Transfer to Bangkok
3,900
4,000
4,300
4,900
Day tour from Bangkok to Huahin and back
4,500
5,000
5,500
6,000
Hua Hin Vineyards and Waterfalls
2,800
3,000
3,200
3,700
Huahin day tour
2,500
2,700
2,900
3,500
Day Tour to Huahin from Bangkok
3,900
4,000
4,300
4,900
Booking Terms
Child seat available

Child seat are available for an additional fees of 300 THB.

All inclusive rate

Our rate are all inclusive (driver,Fuel, toll, parking fees) there are no Hidden charge.

No deposit required

Payment in cash is made directly to the driver upon arrival on your destination.At the moment HELLOTAXIHUAHIN accept Thia bath only.

Cancel the reservation

You can cancel the reservation at any time without penalty. But please inform at least 1 day in advance

High (peak) season fees

There are additional fees apply during Songkran extra 200 THB and Xmas/New Year periods (extra 400 THB)You will be informed about any extra charges during booking process.

Stop on the way

Stop on the way for sightseeing shopping/dinning/ available for additional 300 THB (per stopover including waiting time up to 2hour)
stop for snack , toilet smoking are free of charge.Visit some place that are located away from the main route may require additional charge.
(Additional Query)